Stan Dragland: Pioneering Publisher and Award-Winning Writer
Thursday, May 8, 2014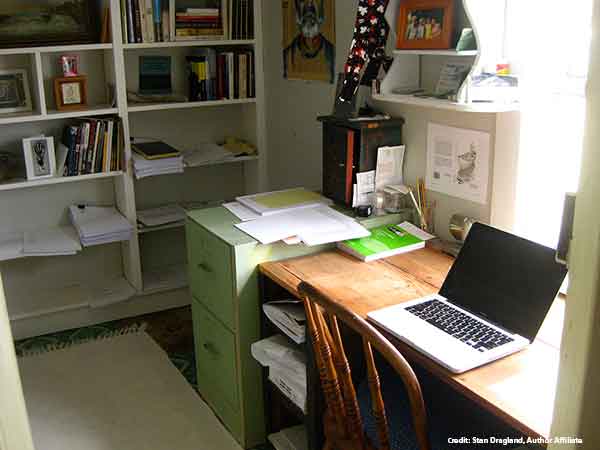 A Little About Stan Dragland...Stan Dragland is originally from Alberta and now lives in St. John's, Newfoundland. He is Professor Emeritus, Department of English, University of Western Ontario. He was founder of Brick magazine and Brick Books, and is still active with the latter.
Peckertracks (1979) was shortlisted for the Books in Canada First Novel Award; Floating Voice: Duncan Campbell Scott and the Literature of Treaty 9 (1994) won the Gabrielle Roy Prize for Canadian literary criticism: 12 Bars (2002) was co-winner of the bp Nichol Chapbook Award; Apocrypha: Further Journeys (2003) won the Newfoundland and Labrador Rogers Cable Award for non-fiction; Stormy Weather: Foursomes (2005) was shortlisted for the E.J. Pratt Poetry Award.
Stan has also published Journeys Through Bookland and other Passages (1984) and The Bees of the Invisible: Essays in Contemporary English Canadian Writing (1991). 2008 saw the publication of The Drowned Lands, a novel. Deep Too, a prose oddity, appeared in 2013. The Bricoleur and His Sentences will be published in 2014.