Kathy Gillis: Artist and Activist
Thursday, May 8, 2014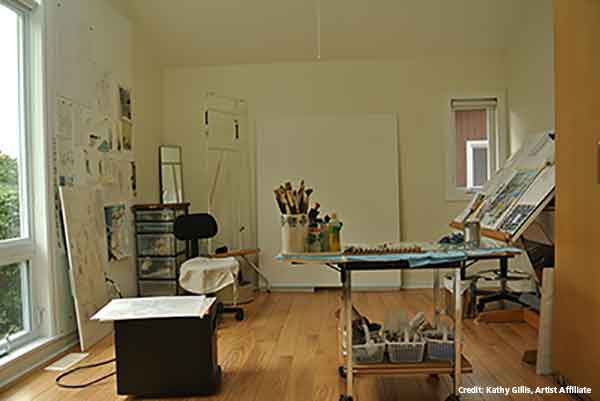 A little about Kathy Gillis...Kathleen Gillis is an artist and former art teacher with a Bachelor of Arts degree with honors from the University of Ottawa.
Since 2003, all of her work has been done for the Zhen Shan Ren International Art Exhibitions, which is a collection of works by Falun Gong practitioners. These artists tell the story of their practice and how they deal with a global persecution that has lasted 14 years and continues today.
The stated aim of the Chinese Communist Party is to "Ruin Falun Gong's reputation, ruin their practitioners financially and eliminate them physically". The Zhen-Shan-Ren exhibitions use the power of images to reach out to people and tell them the truth.
Before 2003 Kathy Gillis participated in numerous shows in public galleries, arts centres, commercial galleries, and alternative spaces in Canada and abroad. She has received grants and awards at the regional, provincial, and national levels. Her works are part of public and private collections. Her solo exhibits were primarily installations, land art, and large-scale paintings.