Darryl Leniuk: Adventures in Photography
Wednesday, April 16, 2014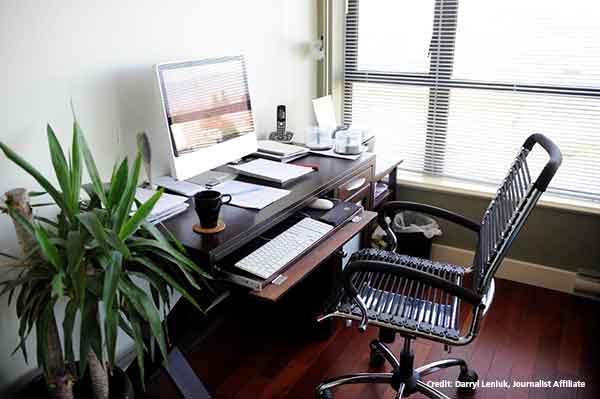 A Little About Darryl Leniuk...Darryl Leniuk is a photographer and journalist specializing in adventure travel, sports and active lifestyle stories and imagery. His work has been widely published in Canada and internationally. Darryl seeks out unusual experiences and puts himself in the center of the action, giving readers a front row seat. His assignments have taken him scuba diving on sunken war ships in the South Pacific, backcountry skiing in the Alps and climbing frozen waterfalls in the Rockies. As a recognized expert, he authored a regular adventure travel column for the Globe & Mail from 2010 to 2012. In 2013 he received top photography honours from the Canadian Tourism Commission for his story and photo essay on scuba diving in Newfoundland's Gros Morne National Park.
Darryl's home office is located in Burnaby, BC, just east of Vancouver. With ample natural light, and views on the North Shore Mountains, it's a space that lets him appreciate living in a city that has been dubbed 'nature's playground.'
Darryl is a professional member of the Travel Media Association of Canada (TMAC).
His work has appeared in Canadian Geographic Travel, National Geographic Adventure, Tourism BC, The Vancouver Sun, Asian Geographic, The Globe & Mail, The Calgary Herald, explore, Westworld, Scuba Diving, Westjet's Up! Magazine and The Georgia Straight.